In terms of duration of study, the Diploma Program offers a 3 year program, and the Bachelor Degree Programs offer a 4 year program.
When you take a regular study program using Bahasa Indonesia or choose an International program using English and/or Arabic, you will need to take the following study paths: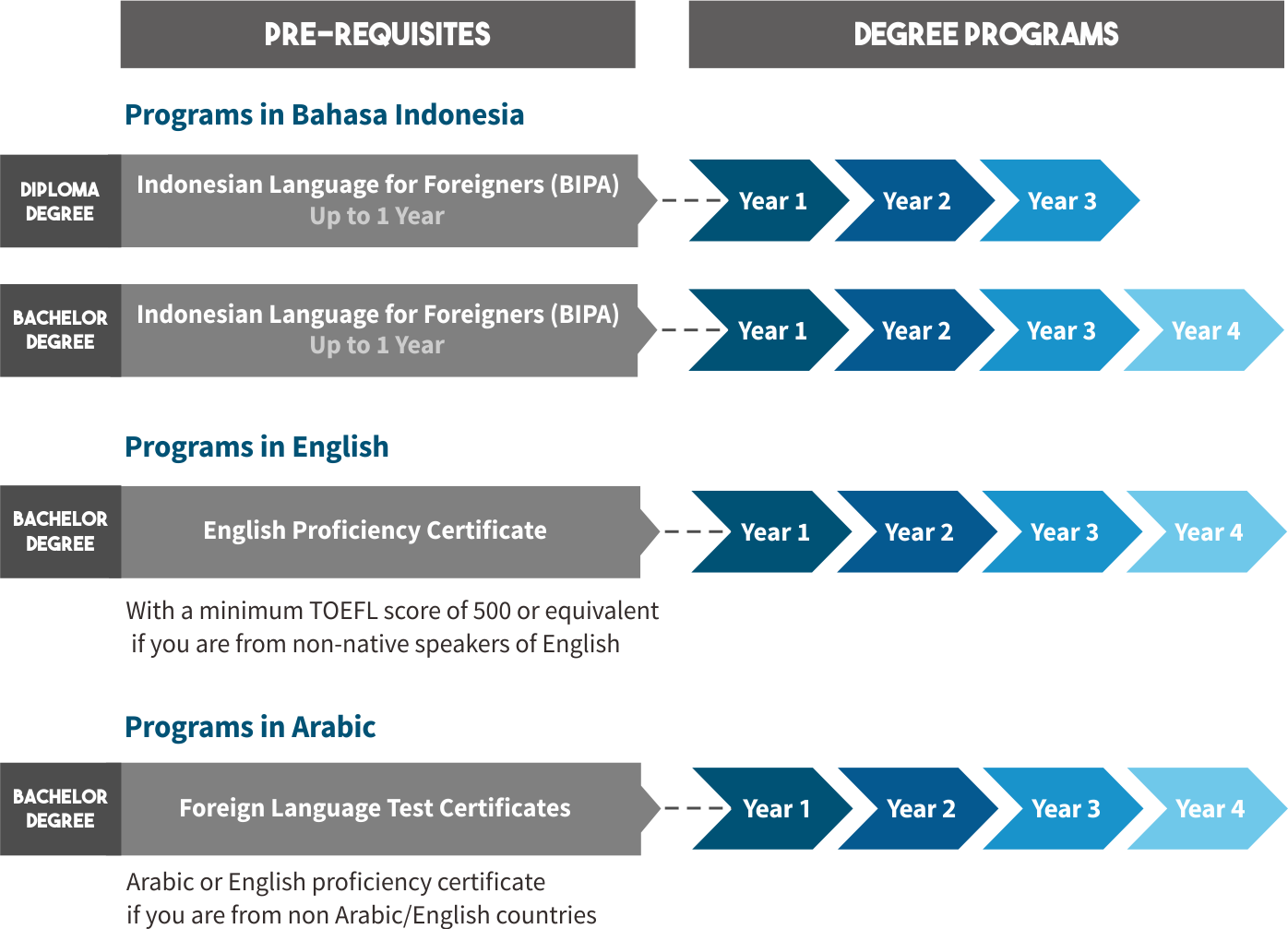 SEARCH FOR
YOUR COURSE
Everyday at Universitas Islam Indonesia, you will find an extensive study space to deepen your knowledge, develop your skills, and fostering new ideas. Gain a full learning experience while studying at UII. You may also choose various degree programs at UII which taught entirely in Bahasa Indonesia, or a specific degree offered at the International Program.
See more information from the following link:
IMPROVE YOUR
INDONESIAN LANGUAGE SKILLS
If you are interest to study in regular program, you must have a fluent communication skills using Bahasa Indonesia, both oral and written. UII provides Bahasa Indonesia untuk Penutur Asing (BIPA) program to help you learn Indonesian language before starting your first semester.
See more information from the following link:
NEED HELP?
If you have any questions or difficulties in preparing the required documents to meet the entry requirements, please contact our staff at the Office of International Affairs by email: [email protected].
We will guide you through the admission process.